Biography
Professor Geoffrey Beattie BSc PhD CPsychol CSci FBPsS FRSM FRSA is a prize-winning academic with a First Class Honours degree in psychology from the University of Birmingham and a Ph.D. in psychology from the University of Cambridge. He was awarded the Spearman Medal by the British Psychological Society for 'published psychological research of outstanding merit' and the internationally acclaimed Mouton d'Or for his work in semiotics. He is both a Chartered Psychologist and a Chartered Scientist. He is also a Fellow of the British Psychological Society, a Fellow of the Royal Society of Medicine, a Fellow of the Royal Society of Arts and an ex-President of the Psychology Section of the British Association for the Advancement of Science (B.A.).
He is the author of 25 books published by Granta, Victor Gollancz, Chatto & Windus, Penguin/Mainstream, Weidenfeld & Nicolson, Orion, Headline, Routledge etc. His books have been translated into six languages including Italian, Chinese and Taiwanese. He has published over a hundred academic articles in a range of journals which include Nature, Nature Climate Change and Semiotica.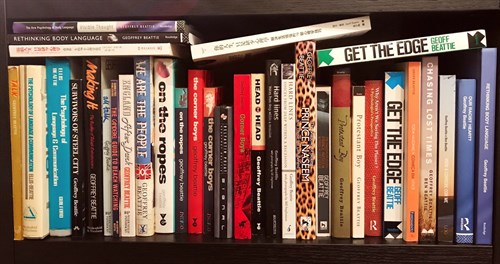 His latest novel 'The Body's Little Secrets' (Gibson Square) was reviewed in Semiotica by Professor Marcel Danesi from the University of Toronto who wrote: 'With his latest novel, Dr. Geoffrey Beattie can now be projected onto the same international platform as the late Umberto Eco, who became famous for integrating semiotic theory with fiction, starting with his bestseller, The Name of the Rose….There is little doubt, in my estimation at least, that Geoffrey Beattie is Umberto Eco's successor, displaying an uncanny and ingenious ability to blend his insightful work on nonverbal semiotics with an exceptional sense for narrative in this outstanding roman-a-clef…The theorist and writer crystallize seamlessly in this absolutely wonderful page-turner.
https://www.degruyter.com/downloadpdf/j/semi.2019.2019.issue-227/sem-2018-0145/sem-2018-0145.pdf
His book 'The Psychology of Language and Communication' with Andy Ellis was published in the Psychology Press/Routledge Classic Editions series for 'timeless classics' in 2017.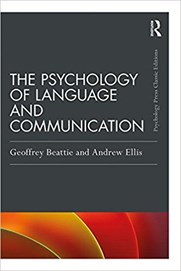 He was the resident on-screen psychologist for eleven series of Big Brother on Channel 4 from 2000-2010, and has presented a number of television series, including 'Life's Too Short' (BBC1), 'Family SOS' (BBC1), 'The Farm of Fussy Eaters' (UKTV) and 'Dump Your Mates in Four Days' (Channel 4).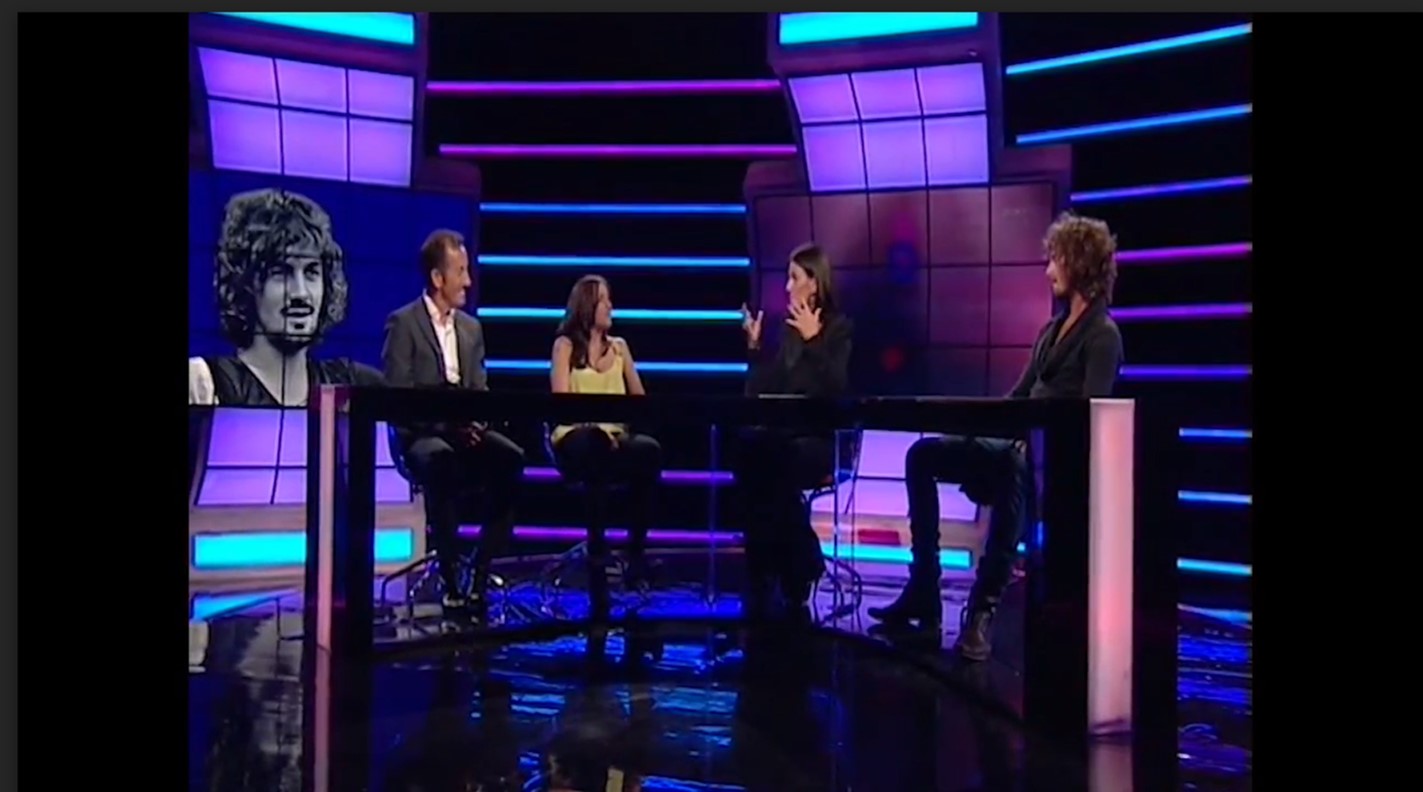 He has appeared as an expert analyst and commentator on BBC News, Euronews (see below), Russia Today, ITV News (including his own strand 'The Body Politic' on News at Ten on the run up to a General Election), CNN, Sky News, BBC News 24, BBC World Service, BBC Sport, News Asia, GMTV, Channel 4 News, Channel 5 News, BBC Breakfast, Good Morning America, Tonight with Trevor McDonald etc. and been interviewed on numerous radio programmes, including the Today Programme, Midweek, Woman's Hour, Science Now, All in the Mind, Word of Mouth, the BBC World Service 'World of Books' programme etc.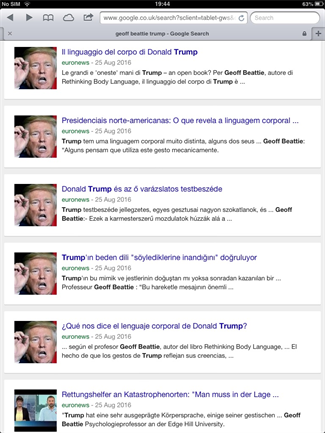 He has also appeared on numerous documentaries for the BBC, ITV, Channel 4, Channel 5 (image below from a documentary on Michael Jackson) and Sky television.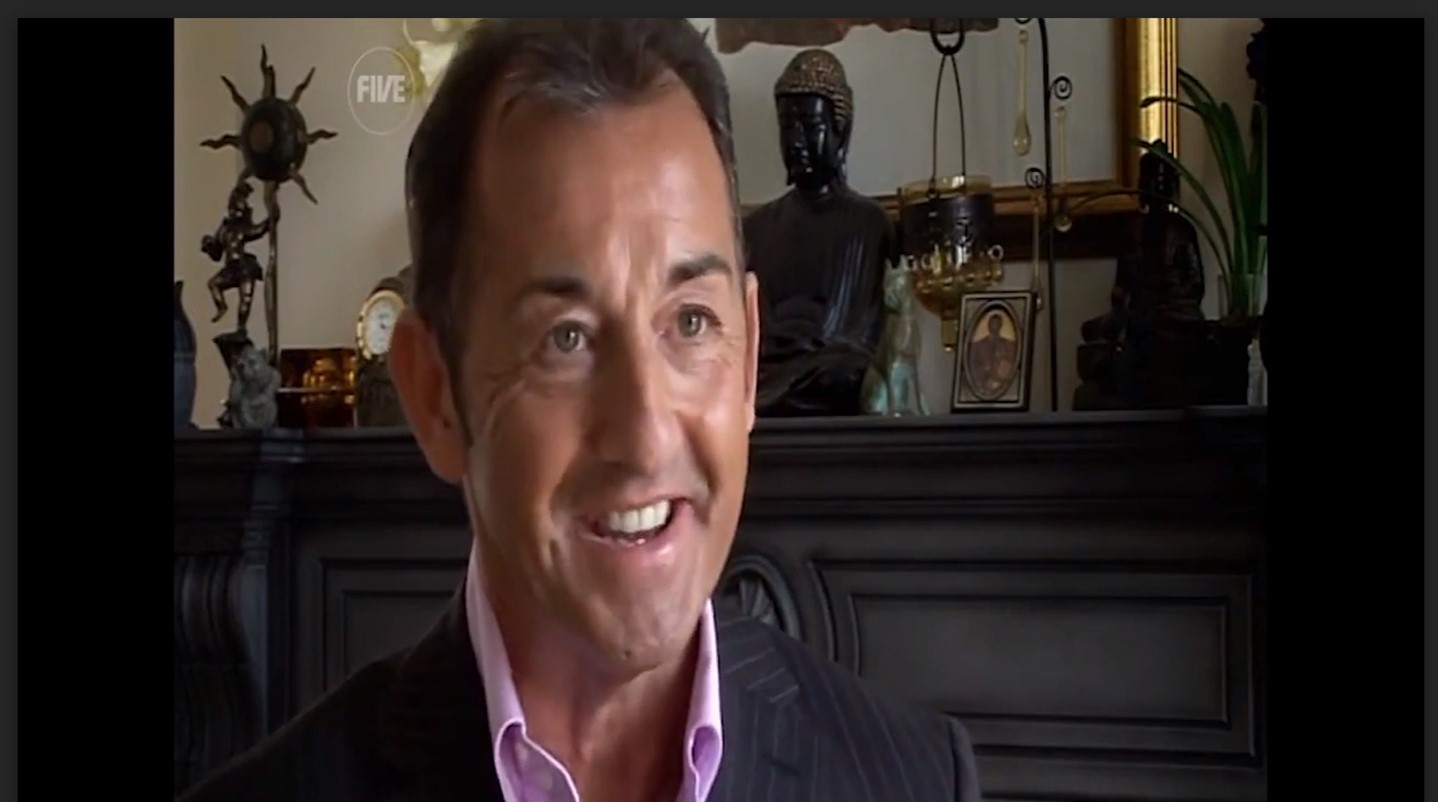 In addition, he has carried out media work on behalf of a range of organizations, including ITV, Universal Pictures, Department for Work and Pensions, NHS, Nivea, Barclays, Virgin Broadband, Royal Mail, Disney, Learndirect, Expedia, Teletext, UKTV, Zurich Financial Services, Esure, BT Broadband, Virgin Trains, Shell, Colgate, Kleenex, the Foreign and Commonwealth Office etc.
He has given numerous keynote addresses to both academic and non-academic audiences including Unilever, P&G, ITV, HSBC, Tesco, Marketing Forum, PricewaterhouseCoopers, Annual Conference of High and Supreme Court Judges in Ireland, Marketing Society, Equality Challenge Unit, Malaysian Olympic Association, British Council, Samaritans and the Central Office of Information, and written extensively for The Guardian, The Observer, The Observer Magazine, The Independent, The Independent on Sunday and The New Statesman, as well as contributing to Granta magazine, over a number of years.
He has given a number of lectures in 2018-19 at the Museum of London on behalf of Gresham College (founded 1597) on both body language and psychological barriers to climate change mitigation. He presented his research on 'Optimism bias and climate change' at the British Academy Summer Showcase in 2018 which highlights 'the best new Humanities and Social Sciences research' to a wide public audience. He also gave the keynote lecture on the connection between iconic gesture and speech at the launch of the new International Multimodal Communication Centre at Oxford School of Global and Area Studies (OSGA), University of Oxford in October 2019.
---
"A profound thinker, brilliant researcher, and outstanding scholar. He provides deep insights into the nature of communication and its relation to human cognition and human interaction"
Professor Marcel Danesi, University of Toronto, Editor of Semiotica
---