Media
Here you'll find information about my extensive media work. For examples please view my showreel
TV
Geoff analysing Jose Mourinho's body language for BBC Sport, and appearing on 'It's Only A Theory: The Hands Don't Lie.'
Consultant and resident on-screen psychologist (Channel 4)
Consultant and resident on-screen psychologist for 11 series of Big Brother on Channel 4, 2000-2010.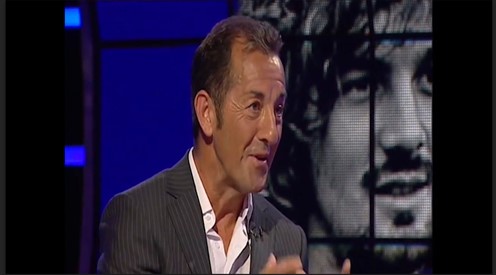 Co-presenter, Life's Too Short (BBC1)
This series applied psychological insights (including detailed behavioural analyses) to a range of people having trouble in their relationships.
Presenter, Family SOS (BBC1 Northern Ireland)
A detailed look at families currently experiencing a wide range of important but unidentified psychological issues. The analytic focus was again on the behaviour of the family members and how they interacted with each other. The goal was to work out what specifically needed to change to improve the situation.
Presenter, Dump Your Mates in Four Days (Channel 4)
A series aimed at teenagers which allowed teenagers to 'try out' different sets of friends in order to teach them something about themselves and their social networks and how things can change.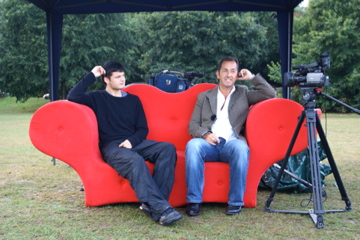 Presenter and psychologist, The Farm of Fussy Eaters (UKTV)
A series focusing on individuals with oddly constrained and unhealthy food choices. My role was to understand where the various attitudes to food came from and how they could be modified.
On-screen psychologist, Ghost Hunting with ……. (ITV2 and ITV1)
On-screen psychologist, focusing on the nonverbal behaviour of celebrities in various 'haunted' locations. The celebrities have included Girls Aloud, Coronation Street, Emmerdale, McFly, The Happy Mondays, Paul O'Grady and friends, Boyzone, The Saturdays, Katie Price and friends, TOWIE etc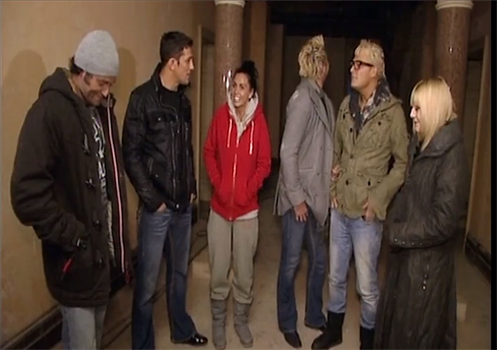 Other media work
I have appeared as an expert commentator on BBC News, Russia Today, ITV News (including my own strand 'The Body Politic' on News at Ten on the run up to the General Election), CNN, Sky News, BBC News 24, BBC World Service, BBC Sport, News Asia, GMTV, Channel 4 News, Channel 5 News, BBC Breakfast, Good Morning America, Tonight with Trevor McDonald, The Six O'Clock Show etc. and been interviewed on numerous radio programmes, including the Today Programme, Midweek, Woman's Hour, Science Now, All in the Mind, Word of Mouth, the BBC World Service 'World of Books' programme etc. I have also appeared on numerous documentaries for the BBC, ITV, Channel 4, Channel 5 and Sky.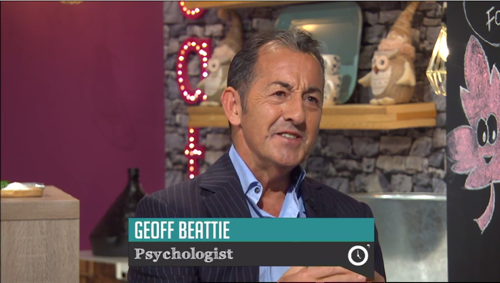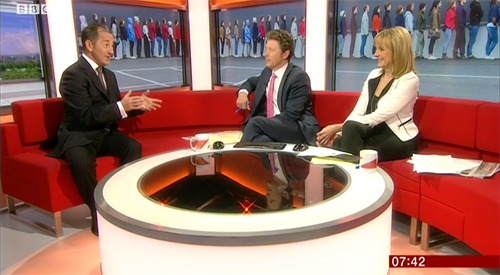 It's Only a Theory (BBC4)
I did a guest appearance on the BBC4 programme 'It's Only a Theory' to be grilled by Andy Hamilton, Reginald D. Hunter and Clare Balding on my theory that 'The Hands Don't Lie', that is that the hand movements that accompany talk are less under editorial control than the speech itself. We may lie when we speak but we find it difficult or impossible to control these spontaneous and imagistic movements.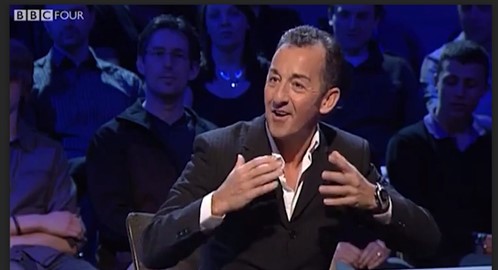 Radio
I presented two series of interviews on BBC Radio Five Live with famous individuals from the world of sport, including Alex Ferguson, Jonathan Edwards and Naseem Hamed. I have been interviewed on Woman's Hour (Radio 4), Nightwaves (Radio 3) Science Now (Radio 4), The Today Programme (Radio 4), All in the Mind (Radio 4), Word of Mouth (Radio 4), Midweek (Radio 4), Parkinson on Sunday (Radio 2), BBC World Service 'World of Books' programme, 'This Week' (RTE), The Canadian Broadcasting Corporation, Freewheeling (Radio 4) and numerous local radio stations. Topics have included the NHS Choice Campaign, mothers combining child rearing and entrepreneurship, mood and feel good films, flashbulb memories for personal and historical events, and the analysis of fake and genuine smiles. I was writer and presenter of The Ceasefire Generation, Radio 4, 14 September 2012, Documentary of the Week, Radio 4.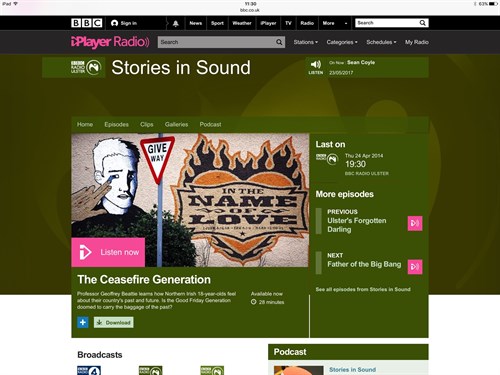 Journalism
I have written extensively for The Guardian, The Observer, The Observer Magazine, The Independent, The Independent on Sunday and The New Statesman over many years, and more recently for The Conversation, as well as contributing to Granta magazine. I have published five books based on these collected journalistic pieces ('Survivors of Steel City', 'Making It',' All Talk', 'England After Dark', 'Hard Lines').
PR Work
I have carried out media work on behalf of a range of organizations, including ITV, Universal Pictures, Department for Work and Pensions, NHS, Nivea, Barclays, Virgin Broadband, Royal Mail, Disney, Learndirect, Expedia, Virgin Trains,Teletext, UKTV, Zurich Financial Services, Esure, BT Broadband, Shell, Colgate, Kleenex, MobileForceField (see below), the Foreign and Commonwealth Office, Weight Watchers, Gousto and Tourism Northern Ireland etc.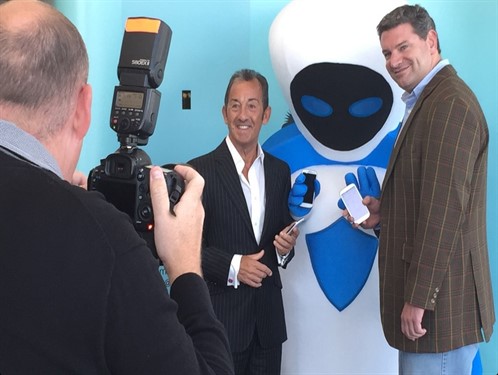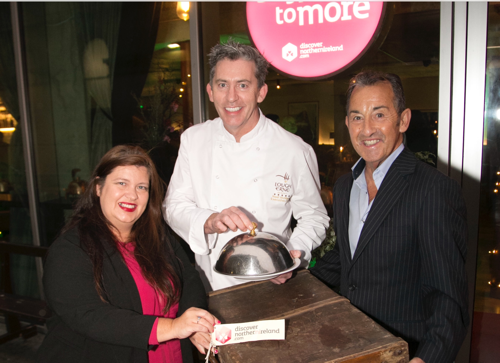 Some Media awards / recognition
Story consultant on an award winning eighty-minute documentary film, entitled 'Tales from a Hard City' based on my book 'Survivors of Steel City'. It won the Grand Prix at the Marseilles International Documentary Film Festival in 1994 and the Best Regional Film in the Indies Awards in 1995.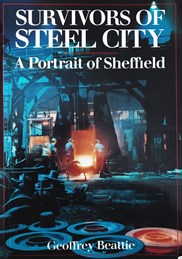 Consultant and resident on-screen psychologist on eleven Big Brothers, which won a number of major awards, including a BAFTA for innovation in 2001.
My work with Carlton Television incorporating iconic gestures into television adverts was runner-up in the Market Research Awards 2004, in the category of media research.
The model of everyday semantic communication that I have worked on for many years (following the pioneering work of David McNeill) specifying a unique role for co-verbal gesture acting alongside speech led to invited keynotes at major marketing and commercial conferences (including the Marketing Forum Conference, New York; Unilever Conferences in New York, Berlin, Tokyo; PriceWaterhouseCoopers, London and the Marketing Conference, Zurich) and major presentations to ITV and subsequently to the making of a new type of TV commercial incorporating this theory.
My research on communication was incorporated directly into various commercial training packages including a Royal Mail video on bullying and harassment at work which won three awards from the International Visual Communication Association, 2006.
---
"A psychologist and a gifted journalist with a genius for making people talk."
The Sunday Times
---